Mustang was recently named one of Oklahoma's SAFEST communities! Nevertheless, we will occasionally encounter a handful of property owners who are negligent in their duties. Tall grass and weeds, unattended swimming pools, derelict vehicles and zoning infractions are often to blame. In these instances, aggrieved parties may contact Code Enforcement Officer Billy Speck to help remedy the situation. He keeps a watchful eye on the 6000+ residential and commercial addresses found in our community.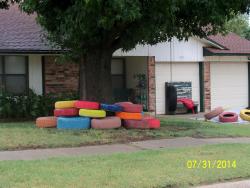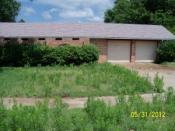 Ugliness is not always unlawful. Sometimes complaints are determined to be unfounded if there is not a local, state or federal law that makes the situation illegal. If the problem is in conflict with local ordinances, Officer Speck will make an attempt to contact the property owner to inform them of the violation.
Property owners who refuse to cooperate or those who cannot be located may receive a formal notice of violation. If the address for the owner is defective, the city may also post a warning notice on the property. This notice will contain a specific deadline for correcting all offenses. Tall grass and weed, zoning infractions and similar offenses must be corrected within ten (10) calendar days. For instance, vehicle-related offenses must often be resolved in forty-eight (48) hours or less, and any offense deemed to be a direct threat to the public health and/or safety may be eradicated sooner.
If the violation continues past the deadline, the City can issue a citation that requires the alleged offender to appear in municipal court. The municipal judge may fine guilty offenders up to $500 plus court costs, and each day may constitute a separate punishable offense.
In addition, the City may also hire a contractor to abate any nuisance described in a notice. Owner(s) are responsible for all abatement costs including administrative, lien and lien certification fees. An average grass/weed abatement can cost well over $300, and failing to pay such costs may result in a lien being filed against the property.
Liens are recorded in the Canadian County Clerk's Office and they are certified with the Canadian County Treasurer's Office.
Code Enforcement Officer Billy Speck can be contacted at (405) 376-9873 if you wish to report a violation or if you have any other questions. You may also contact him office via wspeck@cityofmustang.org.