Our mission is to ensure public safety by promoting responsible pet ownership, reuniting lost pets with their families, encouraging shelter pet adoptions, and advocating safe harbor through rescues for those pets abandoned and forgotten.
CITY TAGS AND LICENSES ARE REQUIRED
City tags and licenses are $6 each year. They are to be renewed each January and your pet is required to wear the city tag as identification. If your pet has an identification tag already, the city tag is required to be worn by your pet in addition to that tag. To obtain your city tag and license, bring your pet's current rabies vaccination certificate to City Hall and a tag and license will be issued.
Because we would like to personally introduce you to the animals that may interest you, we ask that you call in advance to schedule an appointment. Our shelter does not have open viewing of the animals so there is no 'window shopping'. We ask that you check our Facebook page or Petfinder page for animals that are available for adoption. Once your appointment is made, you can look forward to a unique opportunity meeting the animal that might just steal your heart and become the newest addition to your family!
RECLAIMING YOUR PET FROM IMPOUND
Please call in advance to schedule your appointment to pick up your pet.
Due to the high volume of calls and visitors to the shelter, appointments are necessary.
Please also remember to bring your pet's current rabies vaccination certificate.
Click on the following links for more information: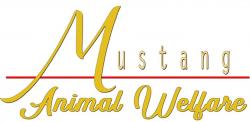 Mustang Animal Welfare Center Hours:
Mon. Tues. Thurs. 9:00am -4:00pm
Wed. and Fri. 9:00am - 11:30am
Closed on Saturday and Sunday.