NOW HIRING Mustang Fire Department in Mustang, Oklahoma offers full testing services for the position of entry-level firefighter through National Testing Network (NTN). To registe...
A promotion ceremony was conducted at Town Center for nine members of our Fire Department. Promoted to the rank of Lieutenant were Kade Loupe, Levi Setliff, and Bryon Smith; Promo...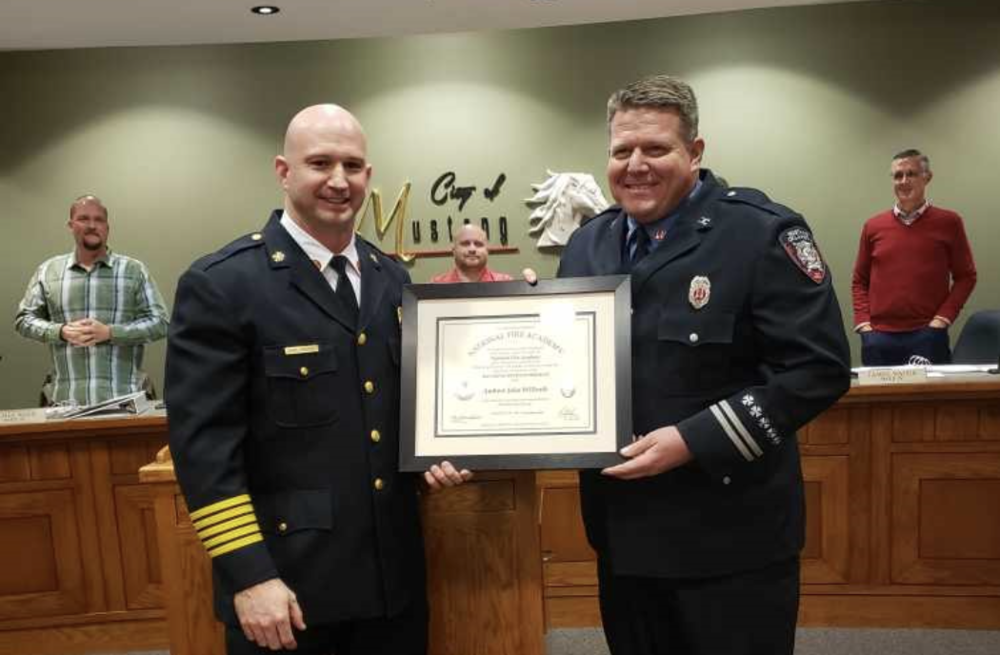 In October of 2018, Captain Willrath applied for the National Fire Academy Managing Officer Program. Andy was accepted to the program and began the journey in September of 2019. Th...