The Annual Mustang Citywide Garage Sale is around the corner! Have a garage sale at your house for FREE throughout the weekend of April 22nd or rent 2 parking spaces at Mustang Town Center for only $10 to have your sale here on April 22 from 8 am to 2 pm. Please email
hhuff@cityofmustang.org
if you would like to add your garage sale location to the Citywide Map.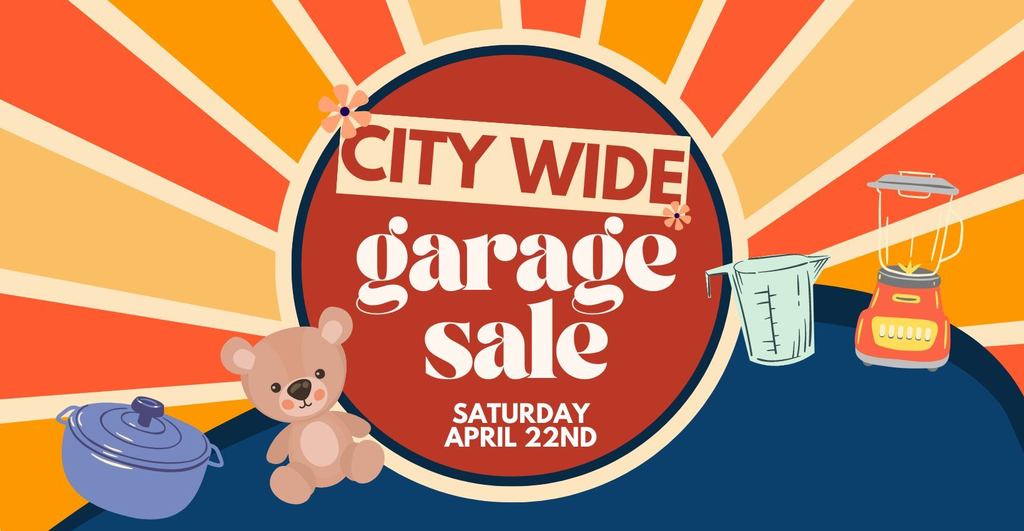 State Hwy. 152 & Clear Springs Waterline Update 3/27/23: The area has restored water service. There will be air in the lines. Residents are encouraged to run their faucets for a few minutes to help alleviate this. Currently, the contractor is flushing hydrants to assist in this process.

Be sure to download the City of Mustang's new app by scanning the QR code below or by going to the app store on your apple device or the google play store on your android device. Its the most of Mustang in your pocket!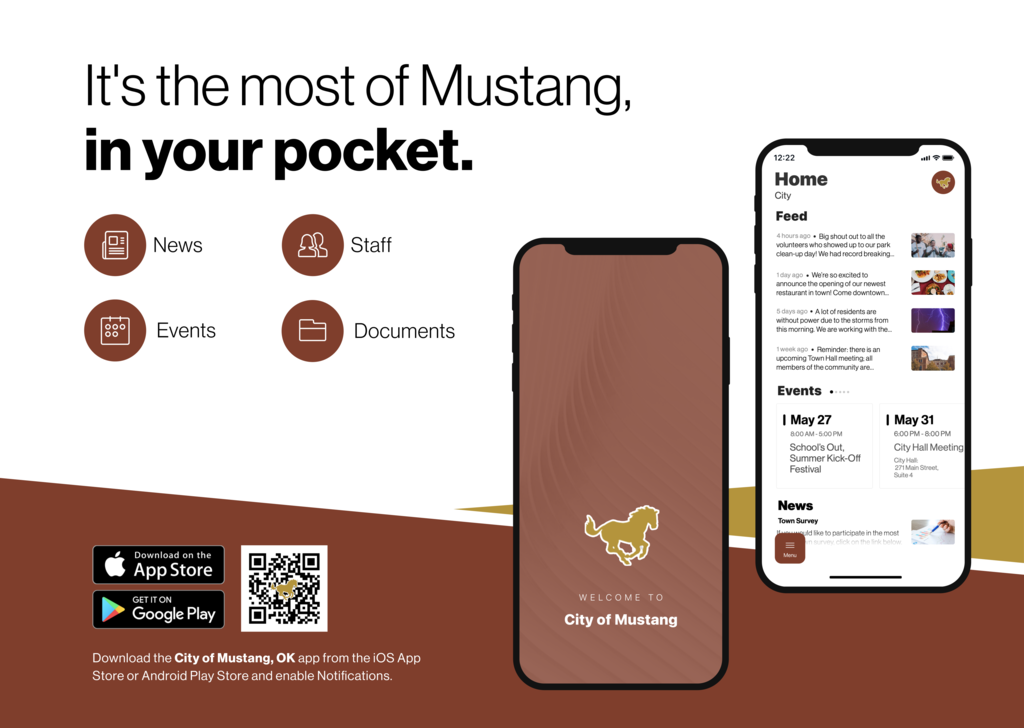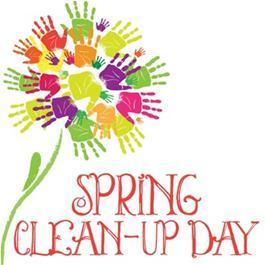 State Highway 152 & Clear Springs Water Shut-Off: On Monday, March 27, the City of Mustang will shut off the water at State Highway 152 & Clear Springs at 9:00 am. A contractor will replace a small section of the line at that location. Customers on the northwest side of State Highway 152 & Clear Springs may experience low water pressure. Customers southwest of the intersection may experience little or no water pressure. The contractor estimates it will take 8 to 10 hours to complete. Service will be restored as quickly as possible. We apologize for any inconvenience this may cause.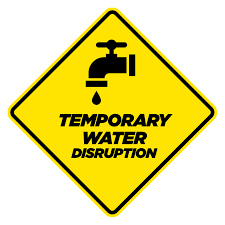 If your refuse day falls on a Thursday, this Saturday (March 25) is your Spring Curbside Clean -Up. Items can start being placed curbside and should be by the curb no later than 7 AM on Saturday. Click here for more information:
https://www.cityofmustang.org/article/1035503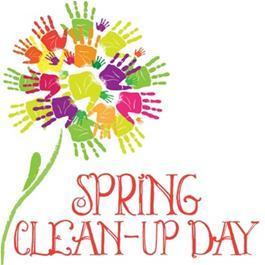 2023 Spring Clean Up has begun! Please see flyer for additional information.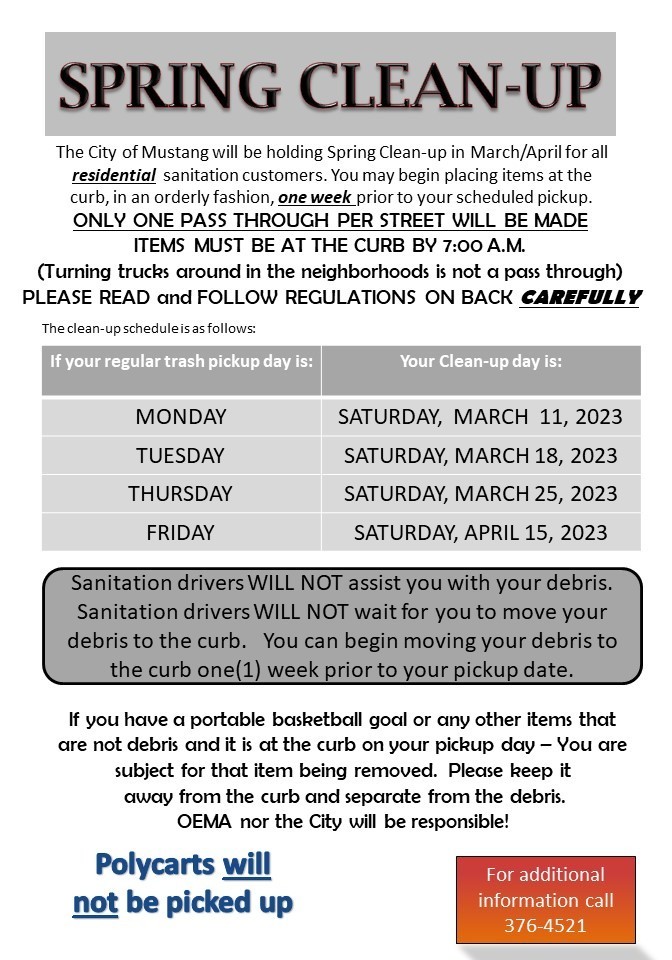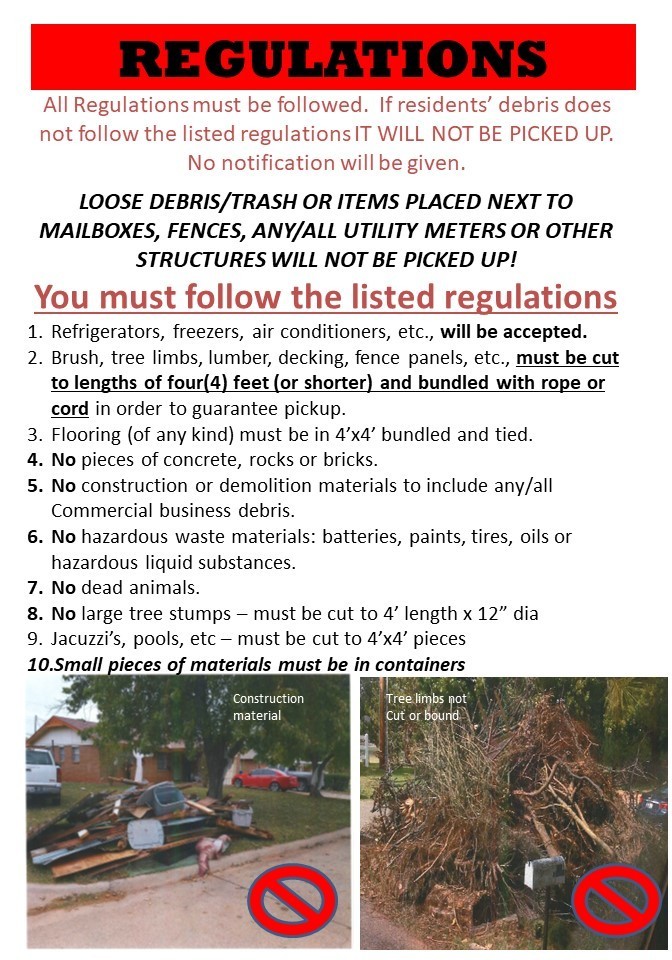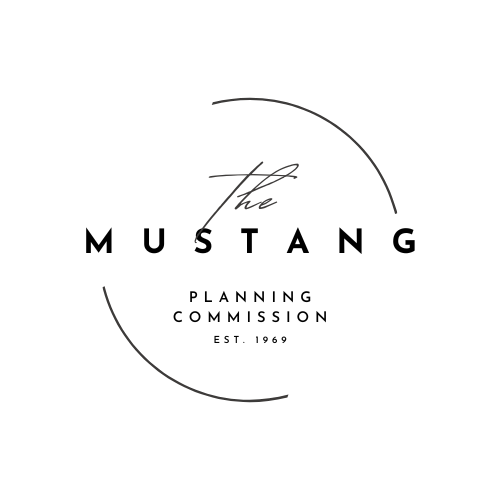 While it doesn't feel like Severe Weather season this morning, March most definitely brings about a need to be storm ready and aware...as we all found out a few weeks ago in February! Be sure to check out our Severe Weather information here:
https://www.cityofmustang.org/article/926279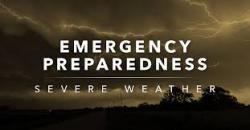 If your normal refuse day falls on a Tuesday, then this Saturday (March 18, 2023) is your curbside Spring Clean-Up Day. Be sure to have all of your items for disposal curbside by 7:00 AM!

As a reminder - all City of Mustang customers that normally receive their refuse service on Mondays - tomorrow (3/11) is your day for Spring Curbside Clean-Up. Please make sure to have your items at the curb no later than 7:00 AM!

The City of Mustang's new website is LIVE! Over the next few weeks we will be monitoring our new site and will address any errors we come across. Thanks for your patience!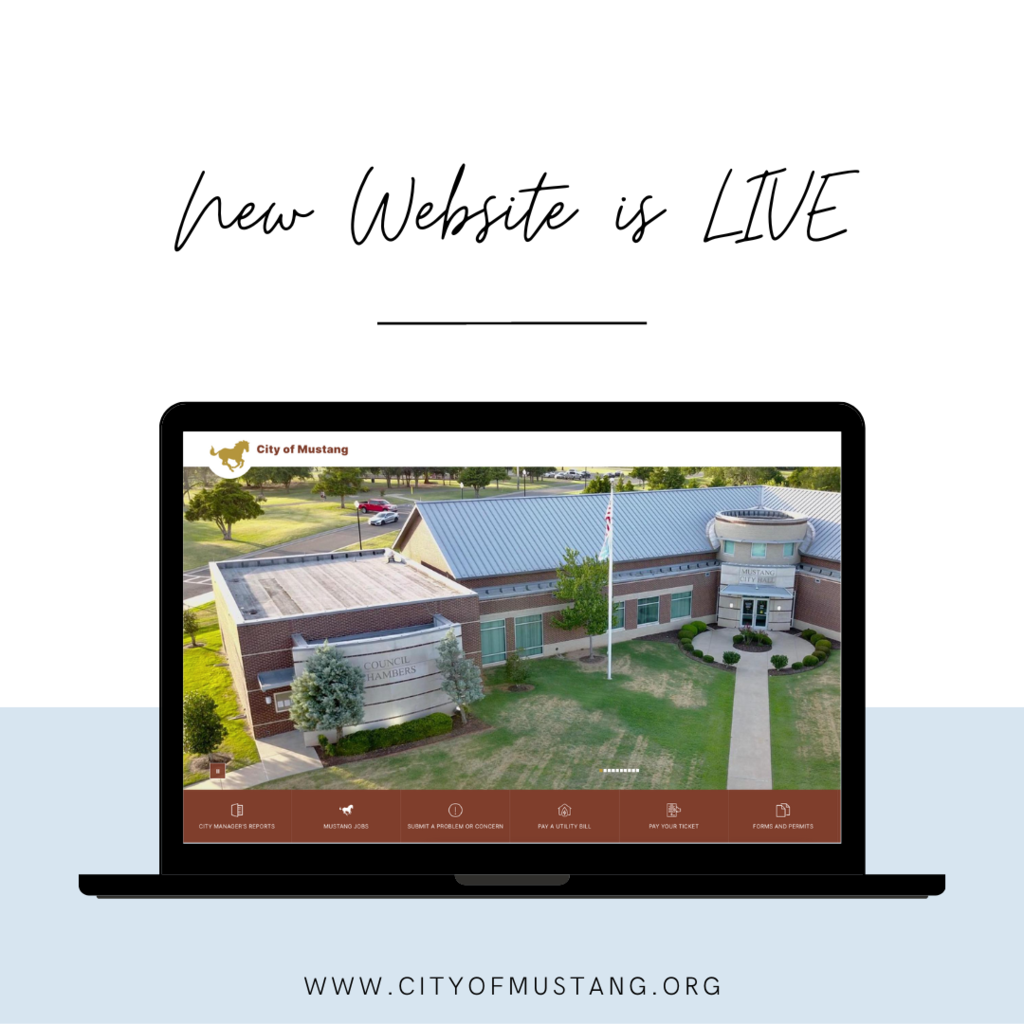 Dad and Daughter Masquerade . Saturday, February 25, 2023 - 5:00pm Held at Town Center.


It's Election Day Mustang! Please go vote!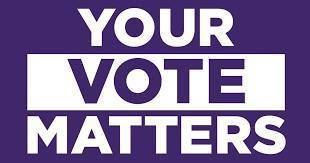 Today is "Small Business Saturday." Try to show some love to the locally owned small businesses today!!